Center of Learning to Promote Human Values and Peace
Compassion, Forgiveness, Tolerance, Contentment, and Self-Discipline
Dü Khor Choe Ling

In 2004, Namgyal Monastery-Ithaca received a generous donation to be used for expanded housing and retreats.

Learn More

New Learning Center

On April 29, 2022, ground breaks on the construction of the His Holiness the 14th Dalai Lama Library and Learning Center.

Read More

Courses & Events

Includes a 3-year core curriculum, weekend teachings, summer retreats, guided pilgrimages, events, and Tibetan holidays.

Register
Dharma Store

All proceeds from Namgyal Dharama Store go to supporting our mission established by HH Dalai Lama.

Shop now

Gallery

Video and Photo Gallery Photos from our events and gatherings can be seen in our gallery.

See More

Get Involved

Be apart of the mission of world peace, religious harmony, education in science and religion.

Learn More
Support Namgyal Monastery
Please support our mission, as established by His Holiness the Dalai Lama.
Your contribution helps our effort to promote world peace, religious harmony, education in science and religion.
Donate Today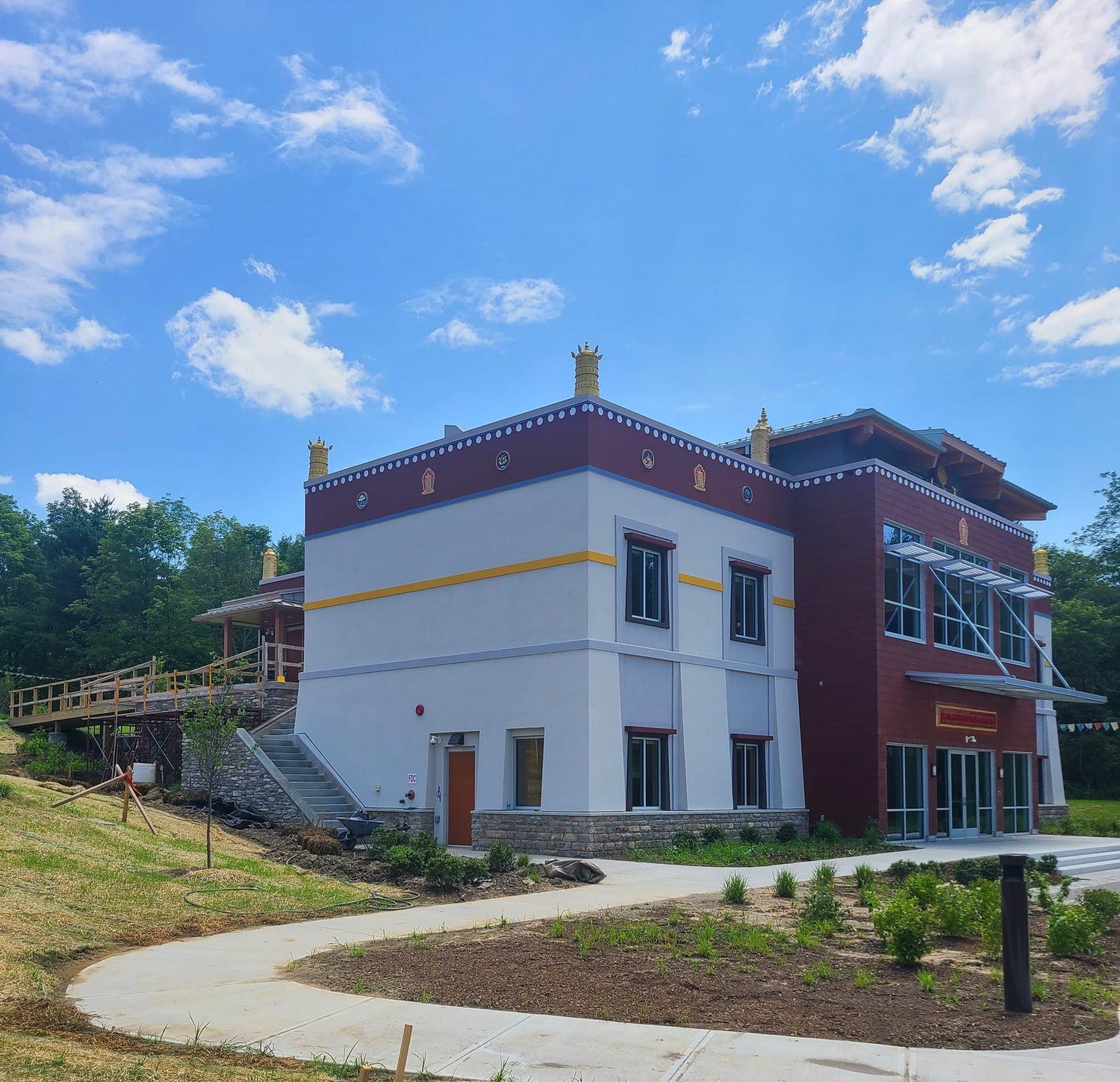 HH Dalai Lama Library and Learning Center Grand Opening Celebration On Sept 8, 2023
We will host two days of discussions and workshops focused on how various faiths and secular practices nurture the development of universal human values such as compassion, respect for others and kindness. 

For More Information, Click Below:
Letter From President of Namgyal Monastery (English) 
Book Donation Request For HH Dalai Lama Library and Learning Center
We are starting to gather our collection and are wondering if you have any books, videos or audio recordings of His Holiness the Fourteenth Dalai Lama's teachings that you would like to donate to the Library.
For More Information, Click Below:
Letter From President of Namgyal Monastery
Upcoming Courses and Events
Regular price

Sale price

$170.00

Unit price

per

Regular price

Sale price

$100.00

Unit price

per

Regular price

Sale price

$100.00

Unit price

per